Yay Day 2 of Armchair BEA
I loved how many comments had from my introduction.
Todays book category is Genre Fiction.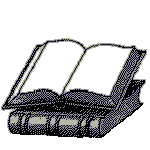 What draws you to a specific genre?
I am drawn to a specific genre because of the main characters. If in the first three chapters the book doesn`t catch my attention I typically book it back on the shelf. I am drawn to books that involve magic or dragons. Historical Fiction that revolves around the Romanovs is something that I instantly buy.
Do you stick to one type of book or all you all over the place?
I read all over the place because like chocolate boxes I must take a nibble out of each type. Last month I was on a fairytale kick and this month I am back on my Romanov kick.
Here are the books I suggest for

Iron Fey Series by Julie Kagawa
Romanov Retelling